Buy images
Buy Photos, Buy Images, Buy Videos and Buy Vector Illustrations at rcfotostock
Buy images, Video Clips and vector illustrations in a few steps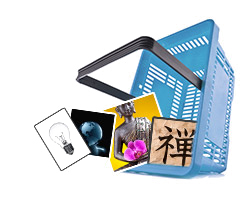 To buy photos or videos on our website rcfotostock | RC-Foto-Stock and to access our diverse picture archive regularly is very easy and completely free of risk. If you would like to buy photos or video material from us, the first step is to create a member account - this is of course completely free of charge for you and without any further obligations. Once your member account has been created, you will have extensive access to our image archive, where countless photos from all subject areas are waiting for you in a license-free manner according to your ideas and wishes. If you have a concrete interest in being able to download certain photos, videos or images, our price scale will help you. Size and quality can be adjusted to your budget when buying pictures and video clips. You can pay easily, for example with the credits purchased at rcfotostock from us. Buying photos and videos by subscription is even easier because you can access our royalty-free image archive at a fixed subscription price.
Why should I buy stock photos or stock videos at rcfotostock and what are they anyway?
Stock photos or stock videos are a modern way to save money for photos of all kinds as an editor or commercial or private operator of websites. Only a few decades ago it was common practice to buy photos or videos as commissioned work and to send out specific photographers or videographers with specific motif requests. This is connected with a cost factor when buying pictures or video material on rcfotostock, which especially small editorial offices or private webmasters can hardly pay anymore. Stock photos and stock videos are an alternative, which are "in stock" for you in our picture archive 24 hours a day and can therefore be used license-free by you at any time. After entering certain topics or search terms in our image search you will find numerous editorial images, vector graphics, video clips and stock photos or stock videos that meet your current needs. Of course, you can also regularly buy vector files, video files or photos from us, for example to provide a daily, editorial business or video production with perfectly fitting image material or video material on rcfotostock.
How may I use photos, videos and vector files found here?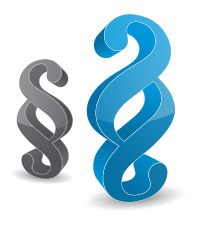 All photos, videos and vector illustrations offered here are royalty-free. The latter means that the photographer, videographer or illustrator receives a flat fee for the use of his pictures or videos and thus transfers the rights of use for his photos, video clips, graphics or illustrations to you. After buying images or buying video material, you thus have all the freedom to use the photos, videos and graphics you have purchased. This can include, for example, the use on private or commercial websites, as well as printing in regional or worldwide newspapers and other print media or TV productions. When you buy photos or videos on our platform, you pay a one-time fee and enjoy the greatest possible freedom of use.
What are the advantages of using stock photos as editorial photos?
If you buy images or vector illustrations royalty-free here with us, you will save time, effort and money. Instead of sending a photographer or image reporter with specific motif requests, you will find the matching photos and vectors within seconds and can buy these images directly. Instead of paying an expensive fee for your photographer, you only pay a cent or a few euros for royalty-free vectors and images, depending on size and quality. You can also use them for the rest of your life according to your editorial ideas. Especially when buying vector illustrations, the advantage of a subsequent editing of the vectors is an indispensable help in your daily work. Finally, our image archive rcfotostock also provides you with editorial photos that are precisely tailored to your intended use. This saves you the disappointment of not having your in-house photographer return to your editorial office with the right motifs.
Buy photos and Buy Videos cheaply at rcfotostock and use them properly
When you purchase images, video clips, graphics and photos on our platform rcfotostock, the description of each image and video clearly outlines the purpose of use. Since our image, video and vector archive has the intention to offer Royalty-free photos and videos, you can be sure of unlimited use in the context of editorial work and the operation of private and commercial websites. If further actions such as the resale of photos, videos and vector graphics as well as the editing of image and graphic material are intended, the purchase of an extended license may be necessary, whereby editorial images are excluded from resale. With the standard license of our royalty-free images and video clips, however, you can use them almost without exception for editorial reports, advertising brochures and other marketing measures or any form of private purpose. When you buy a photo rcfotostock, you will quickly find out in which sizes the photo and video is available in our image archive and can be purchased royalty-free.
Save money on image and video purchases with credits and subscriptions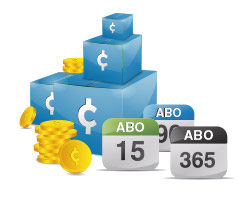 If you would like to test our image database rcfotostock first and decide to purchase only one or two editorial images or royalty-free photos, video material and vector illustrations, you can easily purchase these images, video clips or vector illustrations using common payment methods. However, for regular use of our image database, we recommend that you take advantage of our flexible credits packages or take out a subscription. This will save you money for royalty-free vectors, graphics, videos and photos, or you can receive the equivalent of some free photos or bonus credits. Exactly this option is worthwhile for larger editorial offices with a daily operation, who want to buy at rcfotostock good photos and images regularly for the foreseeable future. Compared to your previous costs for photo material, video material and graphics, you will quickly see the practical and financial advantages of buying pictures and buying video through our Stock rcfotostock | RC-Photo-Stock Photo Archive and Video Archive. Registration and use are of course free of charge and without any further obligations.