Profile
rcfotostock - our platform for royalty-free photos, vectors and videos in profile

The Photo Agency - rcfotostock | RC-Photo-Stock is a young and constantly growing platform, which wants to make it as easy as possible for you to buy photos, videos, 3D graphics and vector illustrations on the Internet. Our picture archive, founded by Rafael Classen and located in Aachen, has long since become a central contact point for buying and downloading photos on the Internet, not only for customers in the imperial city - Aachen and the Euregio. Editorial offices from Germany and Europe find here a constantly growing number of thousands of images, vectors, videos and photorealistic 3D renderings, which are offered royalty-free and are available at a fixed price or flexible with credits or subscriptions.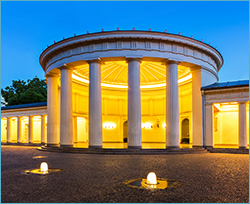 Transparent price structures and a versatile service make buying images and vectors here at from rcfotostock | RC-Photo-Stock of the stock photo agency for photos, pictures, stock videos are for sale a particularly pleasant experience.
Our product profile at a glance
RC-Photo-Stock | rcfotostock is not only a picture archive where you can buy photos exclusively. Especially for editorial pictures, the greatest possible freedom in format and design plays an increasing role in the use of image material, which our platform addresses with various vector files. When purchasing vector illustrations, you will thus gain a flexibility that simple photos do not offer. Of course, you can not only buy photographs and images here, but also discover in our image archive various graphics, illustrations & co. that will illustrate your articles, websites or print products in an appealing way. Of course, all offers are royalty-free, so that you enjoy the greatest possible freedom in your rights of use.
First-class technical preparation for all images. 3D renderings, graphics and videos at rcfotostock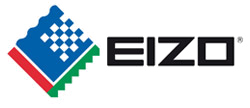 All photos, videos,, 3D renderings, and Vector graphics, in our image archive have been produced with high-end full format equipment since 2008, for example using Phase one or Sony 7r4 cameras. The conversion and processing of our image and raphic material is done on calibrated EIZO monitors with conversions from RAW to TIF and finally to JPEG in highest quality. When you buy pictures at rcfotostock, you get the original quality of the photographer in almost lossless compression, strong colors and an optimal display of details are guaranteed for all graphics, photos and vector files. When buying graphics and photos, you also benefit from our staggered sizes and formats, which allow you to explicitly adjust the resolution of an image and its price to your project budget.
Use further services of RC-Photo-Stock at fair prices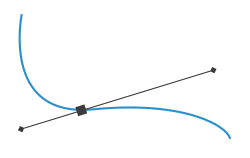 In addition to buying photos and vector illustrations, we are of course available to you with many other services related to the use of images and graphics. Should you as an editorial office or private website operator be dependent on professional image editing, we will be happy to carry it out for you. Of course, you do not necessarily have to buy photos on our platform, the editing can also be done for already existing images. If you need a new logo or its redesign for your website in addition to photos from our image archive, we are also your contact and will submit individual proposals according to your ideas. So our offer goes far beyond a pure picture agency or a picture database on the Internet and helps you with a comprehensive and professional presentation on the Internet or in print media.
rcfotostock - Your partner for photos, graphics and vector files
You would like to buy photos or vector illustrations royalty-free or royalty-free on a regular basis or are looking for graphic support for a specific project? Do not hesitate and take advantage of our wide range of services of rcfotostock | RC-Photo-Stock. From buying images to logo design , we will support you in all your projects and guarantee you favorable prices not only for our photos. Just give us a call during the business hours listed below or send us an e-mail to contact us directly. If you want to buy vector files or photos on your own, this is of course even faster by opening a free member account on our platform.
Just contact us
Phone: +49 (0) 2408 - 937 95 80
Reachable: Mon - Fri 10:00 a.m. - 5:00 p.m. (except on holidays)

Internet: https://rcphotostock.com/
E-Mail: service [at] rcphotostock.com

or use our rcfotostock | RC-Photo-Stock contact form